About
Thomson International associates and sister concerns namely,Thompson paper products,Thomson Trading Co. and Thomsons are the companies on the move. We have been known in the market for years as a reliable supplier of Bakery and Confectionery raw materials, Paper and Paper products, Flavours, Disposable items, Dry fruits etc.
When Paulson P David and his brother Denny P David launched Thomson Trading Company their capital consisted mainly of goodwill and hard work. The illustrious Thottungal family into which they were born ensured the goodwill part – Hard work enabled them to reach the new heights in business they occupy now.
Today Our consortium consisting of these four company's is Kerala's number one wholesale dealers in bakery and confectionery raw materials, paper and paper products, flavors, disposable items, dry fruits,Tin foods etc as well as we are super stockist for various manufacturer's in food and related Industry's. We are Ideally located at Market Road Ernakulam in Kochi.
We are most concerned about our dealing brands. We pick only the
best brands in each and every segments we are dealing to ensure the customer satisfaction of our distributors and customers.Our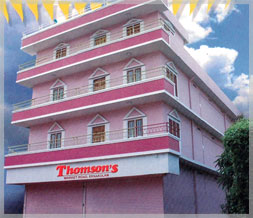 business revolves around delivering exceptional customer service that you can count on. We deliver all the products ourselves to ensure they arrive on time and in perfect condition. We have a wide spread network for the supply and distribution of all food products and raw materials.
We invite you to experience the unmatched level of product quality, innovation,technology and service we offer to all our customers.
Customer feedback is the back borne of business development,we actively encourage and welcome your valuable opinions and suggestions for mutual benefit. Over the years, many products have been refined to suit the needs and tastes of our customers. In doing this, we pride ourselves on giving customers what they really need.
More than 250 distributors through out kerala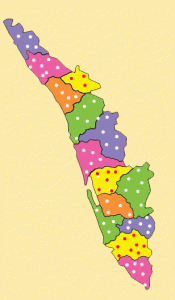 Click on the map to enlarge
TRANSPORTS & INFRASTRUCTURE
| | |
| --- | --- |
| | OWN GOOD CARRIAGES |
| | WE CAN SERVE THROUGH OUT KERALA WITHIN 24 HOURS |
| | WE HAVE MORE THAN 250 DISTRIBUTORS IN KERALA |
| | WE ARE MAINTAINING OUR OWN STATE OF ART TRANSPORTING SYSTEM WITH WELL APPOINTED STAFF FOR SAFE DELIVERY OF GOODS |
| | OUR OFFICE IS LOCATED IN MARKET ROAD – ERNAKULAM WITH SPACIOUS WARE HOUSING FACILITY |